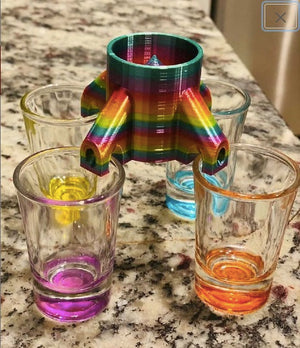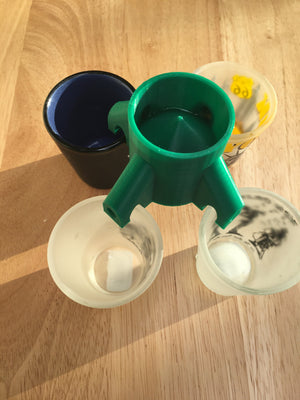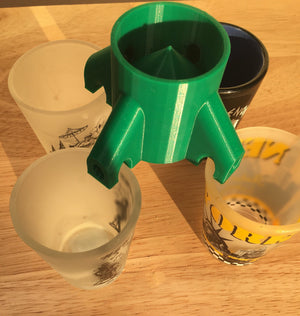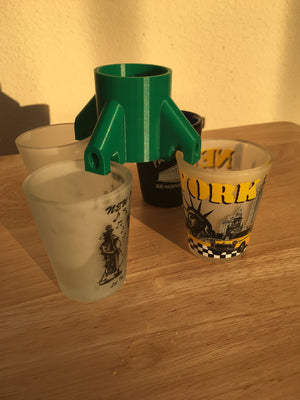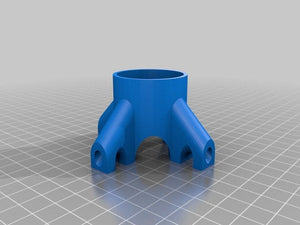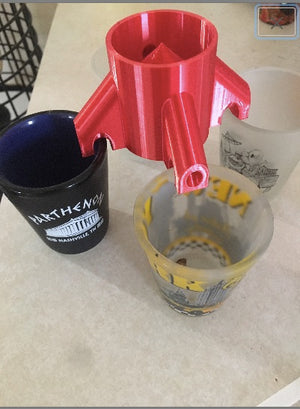 4-way SHOTS dispenser
Tired of having to divide your shots up evenly or don't want to measure out your shots? Divide your shots evenly 4 ways and pour yourself even shots. Request one that will divide into 2 shots. Comes in different colors.
-Made of plastic (non-toxic) - **Earth Friendly***-biodegradable and bioactive thermoplastic aliphatic polyester derived from renewable resources, such as corn starch (in the United States and Canada), cassava roots, chips or starch (mostly in Asia), or sugarcane (in the rest of the world)'' MATERIALS: PLA is a 3D printing plastic made from corn-starch or sugar cane. It is 100% biodegradable and non-toxic. All items in our shop are 3D printed products made with PLA, an eco-friendly plastic.
MANUFACTURING: 3D printing is accomplished by slowly printing layer by layer. Due to this additive process, there may be minor imperfections. 3D prints display a smooth, fine-line layered texture with a silky glossiness and must pass a 5-point inspection. Pictures in the listing are always representative of final quality.
SHIPPING NOTE: Please make sure the address is correct. If there are mistakes in delivery due to an incorrect address, we will have to reship for the full shipping cost on the purchasers expense.
If you are unsatisfied with your order, please contact us so we can turn your experience into a positive one. For source file please 4-way drink dispenser byTimhokis licensed under theCreative Commons - Attributionlicense. https://www.thingiverse.com/thing:2521737 ---- Legal notice --- **This is not an officially licensed product and is only considered Fan Art, the item is 3D printed and assembled by myself.**